TANK REPLACEMENT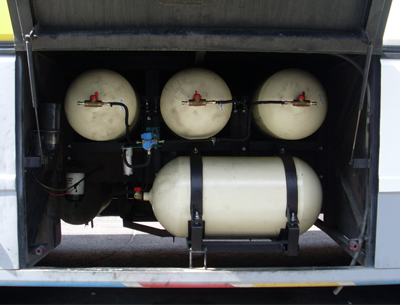 CNG Fleet Specialists. is Oklahoma's premier sales, service and conversion dealership. We specialize in Tank Replacement and Natural Gas Vehicle (NGV) automotive services for now and on to the next century.EPA Approved
FULL SERVICE
With our full service repair shop we can handle all of your CNG as well as gasoline auto repairs and maintenance. We want to be your go-to-guys. Call 918-951-0047 to schedule your repair or to ask questions about our services. Our repair facilities are licensed, bonded, and insured for your protection and ours.
We offer a one year parts and labor warranty.
TRADITIONAL VALUES
CNG Fleet Specialists, is dedicated to providing honest work for an honest dollar. We invite you to visit our shop in Coweta, and let us figure out what we can do for you.
FREE ESTIMATE (918) 951-0047